The Ranking List of 2014 Most Popular CCTV Cameras
mvteam
mvteamcctv.com
2015-11-18 14:22:00
2014 goes to end and we welcome the New Year. In the past year,what is the most popular type in CCTV Cameras ?
Based on MVTEAM's sales data, we have listed three leadingtypes.
Rank3
Analog DomeCamera—D2241N
Reason of Listing: D22 is the cheapest type inthe CCTV Cameras.
With most popular sensor CMOS 900tvl(1099),it shows very goodimages.
Those two reasons guarantee the sales volume of D2241N.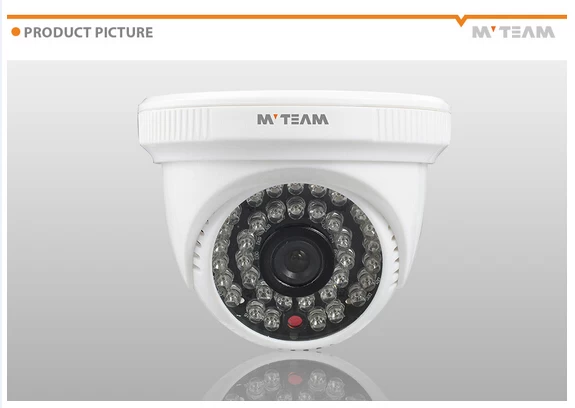 Rank2
AHD Bullet WaterproofCamera-- MVT-AH30B
Reason of Listing: AHD is the new technology inthe market in 2014 which takes advantages of HD(1MP/1.3MP)resolution,
relatively low price and strong compatibility. AHD Cameras cansatisfy most customers who need analog cameras, CVI Cameras,
TVI Cameras and SDI Cameras. It becomes a dark horse in theanalog high definition area. With cute size but 8mm 3MP HDlens,
the MVT-AH30B becomes a hot camera in outdoor using.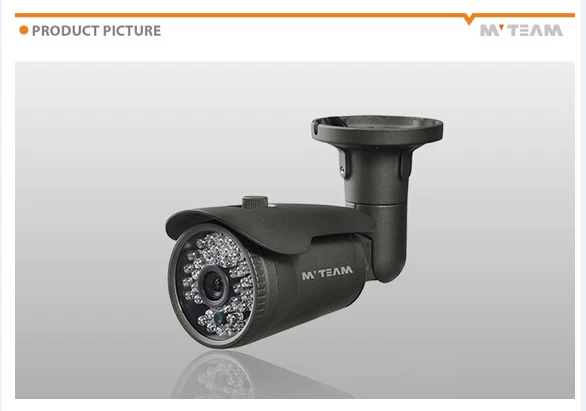 Rank1
IP Vari-focal LensCamera-- MVT-M2180
Reason of Listing: IP Cameras lead the HDtimes. Over years developing, IP technology becomes more and morematured.
In the HD products, IP system holds the most matched equipmentsas 32ch or more channels NVR, CMS, IP PTZ etc.
Nowadays, more and more new projects choose the IP system.
The MVT-M2180 is 2MP 1080P real-time IP Camera. It supports P2Pfunction, easy to achieve remote monitor by PC and smart phone.
With the 3MP vari-focal 2.8-12mm lens,it can be adjusted easilybased on the exact installing environment.