Three Different Recording Ways for Wifi IP Camera
Flora
www.mvteamcctv.com
2017-01-17 15:48:12
The wifi IP Camera supports planned record,motion detection record and manual record three different video recording ways.Here we will show you how to setup different record way.
Firstly, please confirm the camera inserted new or formatted SD card(2GB to 64GB).
1.Planned Record
Open APP V12, click the camera you connected, click "setting"-"Advanced Settings"-"Planned Record",then s
et "record open", and you can choose stream: Main or Sub. Main stream is HD 720P.
You can set the date and time need to record.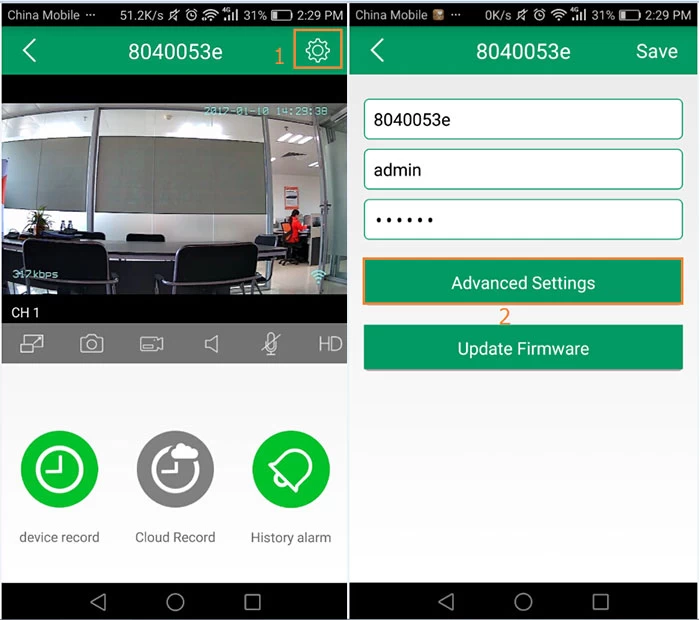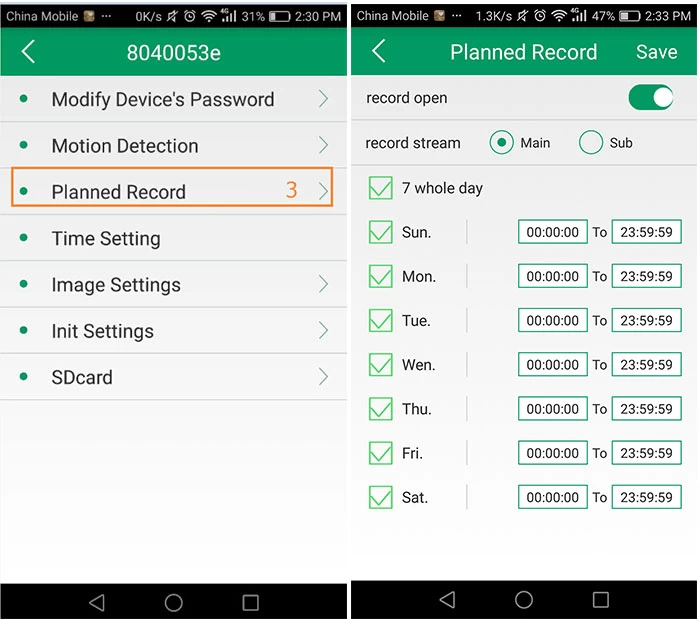 Motion detection record is the best way to save storage space.

3.Manual Record
If the camera don't have SD card now, please don't worry, you can also set video record in your mobile phone memory.
Click the camera video, click "
" to start video record, click it again to stop video record.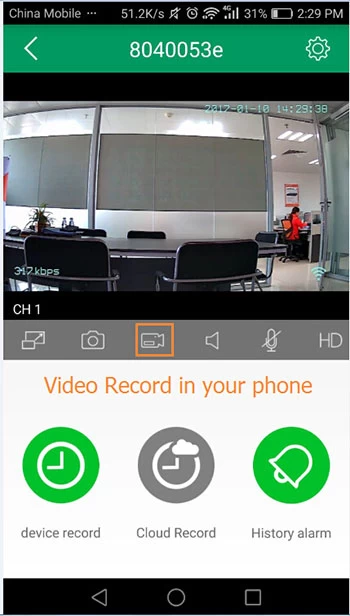 Then you can see video record as below:
Click "Menu" icon at the top left corner, the left menu will be displayed. Then click "storage", you will see video or photo by manually record.