What is QingMing Festival?
Jane Tan
www.mvteamcctv.com
2016-04-01 14:06:13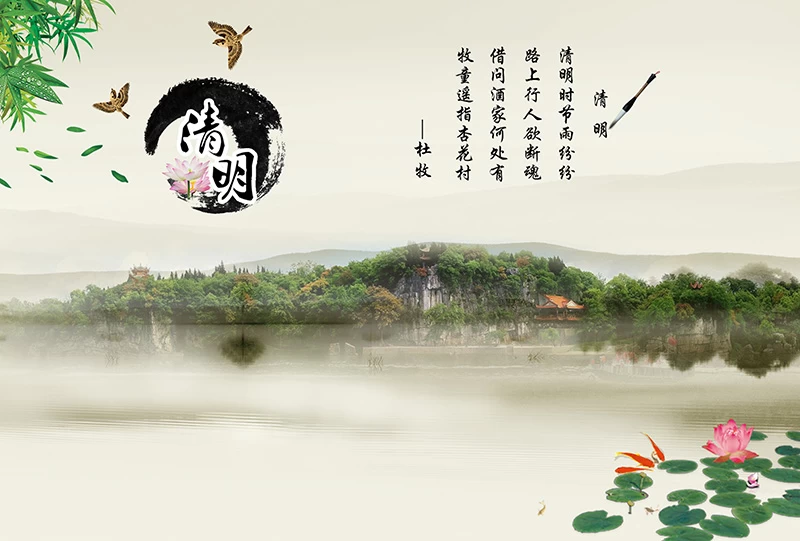 April 4th is Chinese QingMing Festival in 2016, a traditional Festival of China,
also known as Pure Brightness Festival or Tomb-sweeping Day, is one of the 24 segments of the Chinese calendar.
More important, is a time to remember the dead and the dearly departed. it is a period to honor and to pay respect to one's deceased ancestors and family members.
Qingming Festival is a time of many different activities, usually what we do in this festival?
(1)Tomb Sweeping or Ancestor Worshipping 扫墓
The major custom in Qingming Festival is tomb sweeping. According to folk religion, the spirits of deceased ancestors still live underground and look after the family; the tombs are said to be their houses; thus it is very important to keep the tombs clean.
(2)Spring Outing 春游、踏青
Not only is it a day for commemorating the dead, is it also a festival for people to enjoy themselves. During March, everything in nature takes on a new look, as trees turn green, flowers blossom, and the sun shines brightly. It is a fine time to go out and to appreciate the beautiful scenes of nature during the festival.
There are also some other activities like planting willow trees, Flying Kites, Swinging, Taste Tea...
By the way, for the Festival MVTEAM will be on holiday at next Monday Mar.4th,2016, 
sorry for the inconvenient.