What is the OSD menu stand for on CCTV ?
Melody Ke
www.mvteamcctv.com
2016-07-26 15:25:14
Many customers don't know what is the OSD stand for on a CCTV camera.Today we will introduce about it. 
1-What is the OSD menu ?
The OSD menu can be added to the AHD camera and used to adjust some settings for the video image such as picture brightness, volume control, and channel programming…. then where is this OSD menu ? and how can I adjust the settings through it ? You can see that we add the OSD menu button on the cable:

2-What functions can be reached by adding the OSD menu ?
As we said by adding the OSD menu on AHD / Analog camera, many settings can be done through it. Taking examples like the Lens, Exposure, BackLight, White BAL......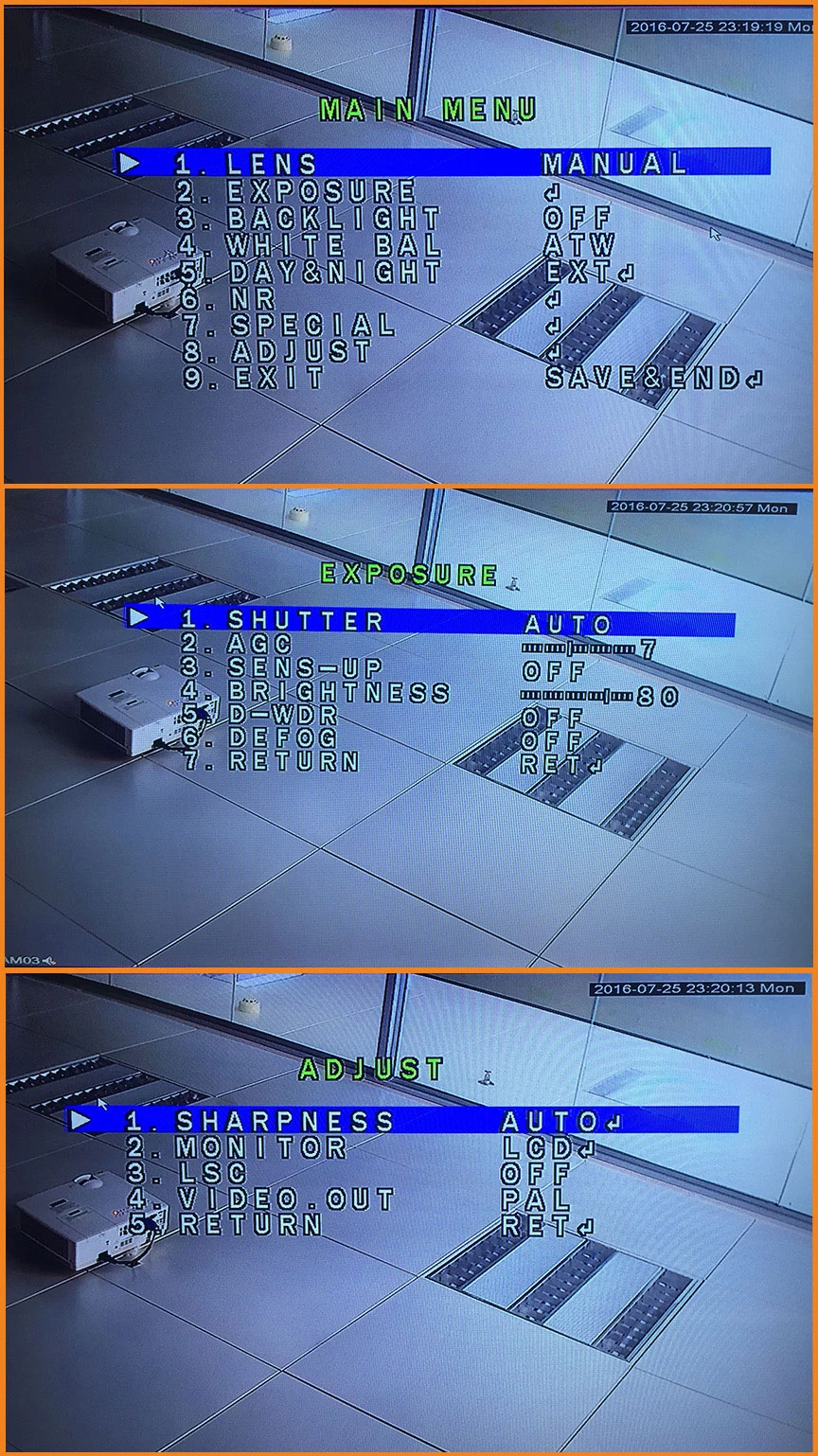 It is very convenient and practical of this OSD menu for adjusting these settings.
3-How much the cost  by adding the OSD menu ?
For adding OSD,it will cost you $1/PC.
Do you have any other questions else would like to ask about the OSD?