What's the advantages of wifi smart IP Camera?
Flora Li
www.mvteamcctv.com
2016-10-09 10:09:41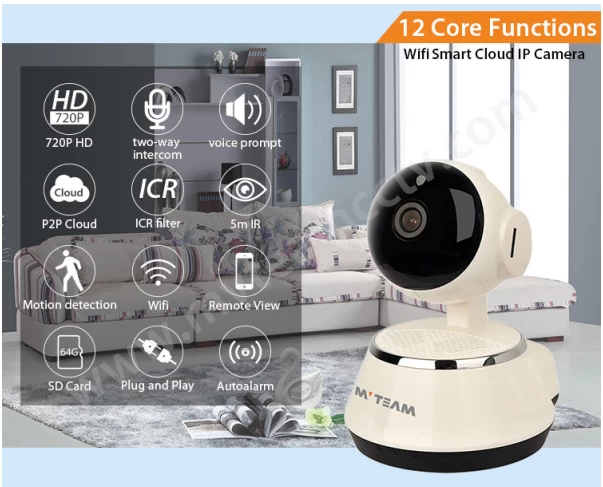 Following are the advantages

 
of

 
wifi smart IP Camera
:

 
1.Wire-free, easy installation
Traditional security systems need cable connection. So surveillance is rarely seen in household. Now we use smartphone everywhere. Wi-fi camera can be put or mounted everywhere, because no wire! You don't need a technician for wiring.
2.P2P cloud function, easy use
After you connecting with your phone, when you need real time monitor, 2-way talkback, record, etc, just need open the mobile phone app.
3.Instant alerts, secure your loves
One great feature of wireless camera is when an alarm is triggered, you will received instant notification and pictures.
4.Interactive Monitoring
If you connect your cellphone or tablet to your wireless wifi camera, you can watch live video from each video camera you have set up in your home.
5.Cost saving
Because no technician and wiring needed, if need more cameras and change the installation location , just buy from store or move from another place.
You may also want to know:
Plug and Play Two-way intercom P/T 720P Wifi Smart Cloud IP Camera
How to remote view wifi smart cloud IP Camera by mobile phone?