Why no image when connect cctv camera dvr system to monitor?
Kelly Liang
www.mvteamcctv.com
2016-07-21 15:18:49
After building a cctv system,have you meet no image problem?
Some channels no image or full screen no image.How do you solve such problem?
If you use MVTEAM CCTV products,we suggest you check the problem as below:
1)Check 
whether the cables are connected well,video input cable,HDMI Cable,power cable etc.
2)Check working status of camera power supply,power 
indicator light is on or not?
3)Check whether TV system of camera and DVR is same?Both PAL or both NTSC. 
Usually DVR's TV system can be found at system sutup interface: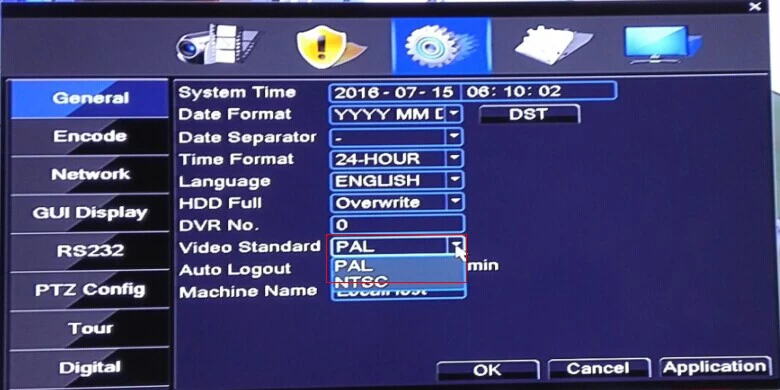 4)If you use hybrid dvr,need make sure the camera type and dvr mode are matched.
For example, if you connect IP camera, should set dvr mode to support IP camera. 
Below is MVTEAM DVR Modes switch interface for your reference: