Common Types of MVTEAM Security Cameras
Melody Ke
www.mvteamcctv.com
2016-11-15 14:21:42
Nowadays as security installations become more and more prevalent , it's vital to select the proper camera for the right application.
MVTEAM,as a professional in the CCTV Security filed for almost 13 years, today we will introduce our CCTV camera types, hope this will help you to select the right CCTV cameras.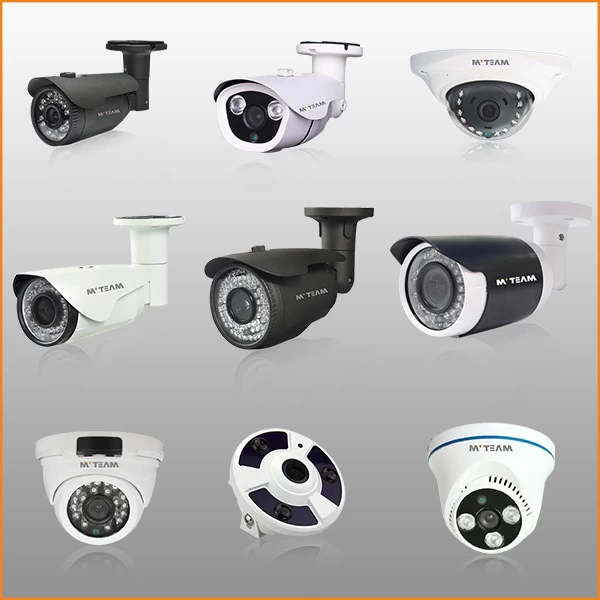 1-Dome Camera
Dome Cameras are the most commonly used for indoor security and surveillance applications.These housings are designed to make the cameras unobtrusive...generally by the ceiling-mounted installation. For the Dome cameras MVTEAM has two kinds, they differ in the materials one is made of plastic and another is the metal vandal-proof dome.
Plastic Dome: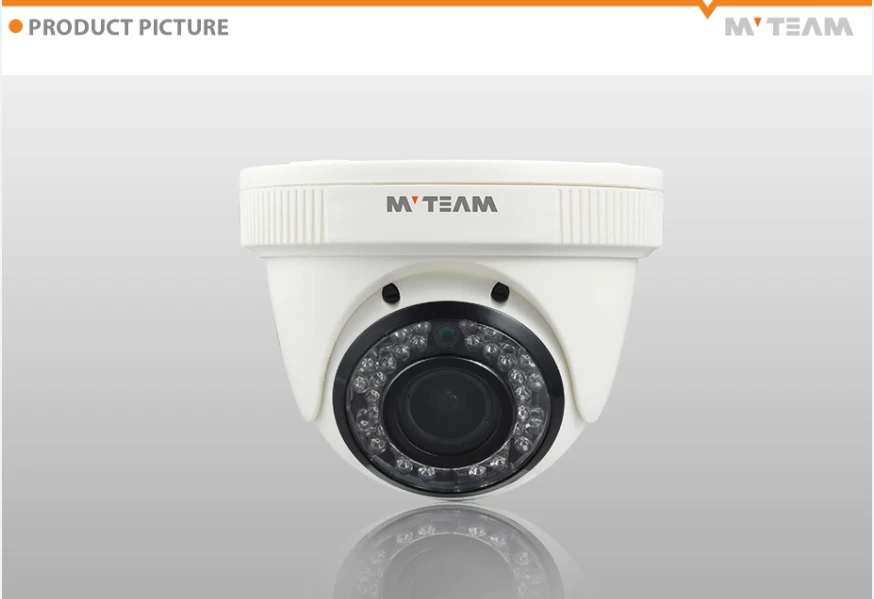 Vandal-proof metal Dome: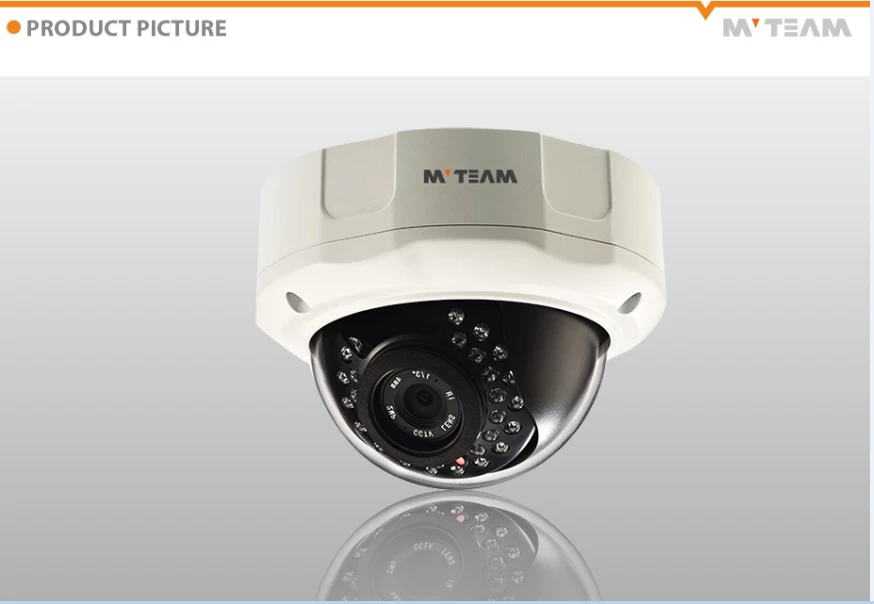 2-Bullet Camera
A bullet CCTV camera is a wall-mount unit that is typically designed for outdoor use, but can also be fill some indoor applications.
Bullet Cameras are usually installed inside protective casings, which protect against dust, dirt, rain, hail and other harmful elements. A mounting bracket enables the camera to be pointed in the desired direction. The cameras come fitted with either fixed or varifocal lens. Many kinds of the bullet housings with MVTEAM products.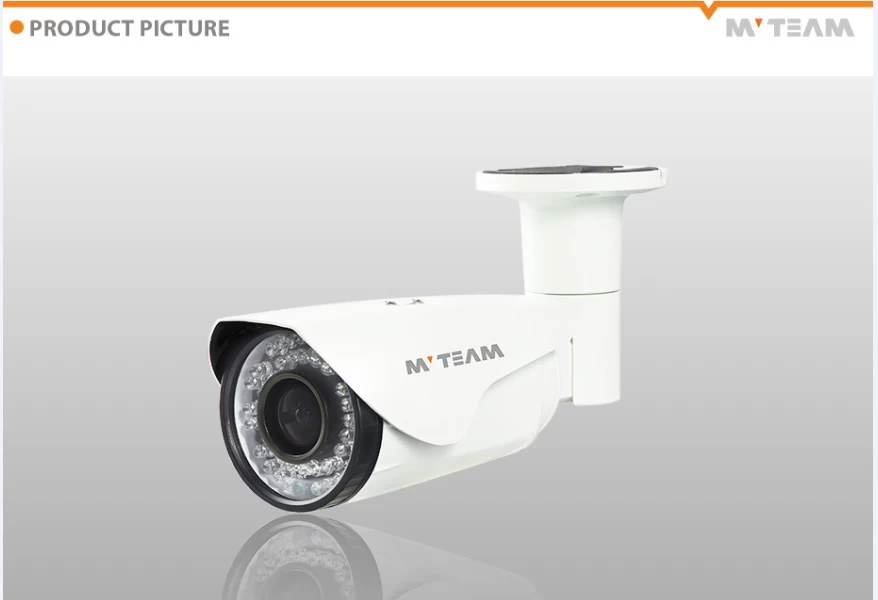 3-PTZ /Speed Dome Camera
Pan/tilt/zoom cameras give the surveillance operator the ability to move the camera left or right (pan); up and down (tilt); and zoom the lens closer or farther. These are relegated to surveillance situations where there is an actual live guard or surveillance specialist monitoring the images. There are cameras that have automated pan/tilt/zoom functionality where the camera is moving on a timed basis.
These are many times used to cover a wide area with only one camera, or to avoid poor light conditions, such as a setting sun.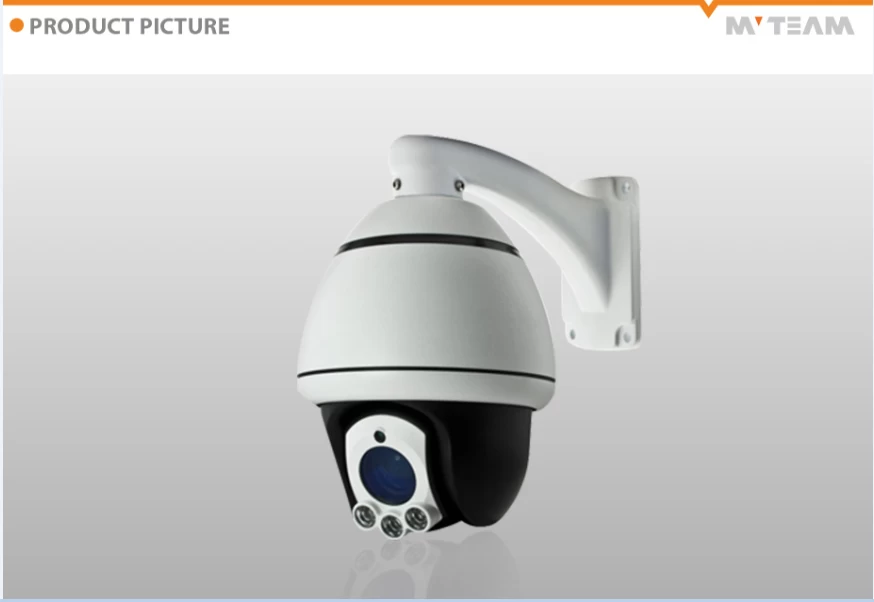 4-Wireless Camera
With the extreme flexibility in installation, the wireless cameras are also popular.
Not all wireless cameras are IP-based. Some wireless cameras can use alternative modes of wireless transmission. For this we have the Wireless NVR Kit and Wifi IP Camera.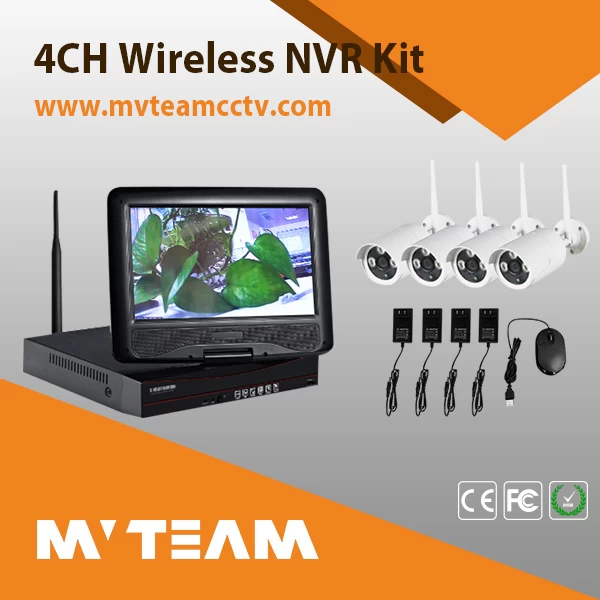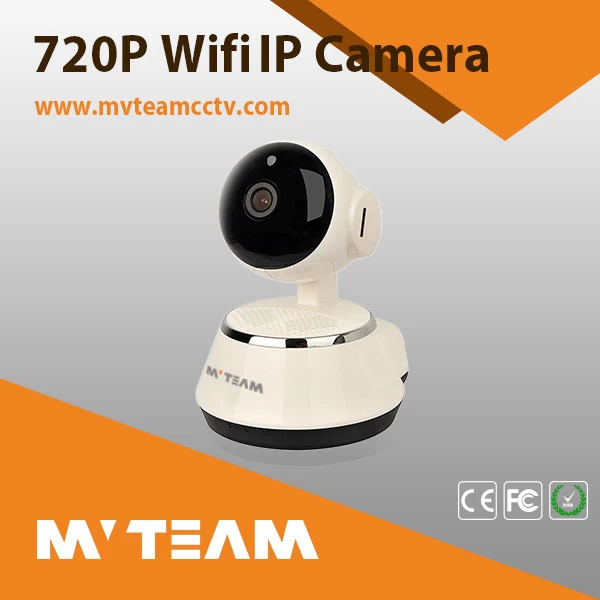 Here please kindly note for the Dome camera, Bullet camera and PTZ camera we both have them as the AHD and IP type. If there any request to MVTEAM CCTV security cameras, please feel free to contact with us.