How long is the transmission distance of various video interfaces?
Flora
www.mvteamcctv.com
2017-01-04 10:53:06
In CCTV camera system,there are many different interfaces for video signal and control signal,how long can they transfer signal?Today we talk about the transmission distance of different video signal interfaces and control signal interfaces.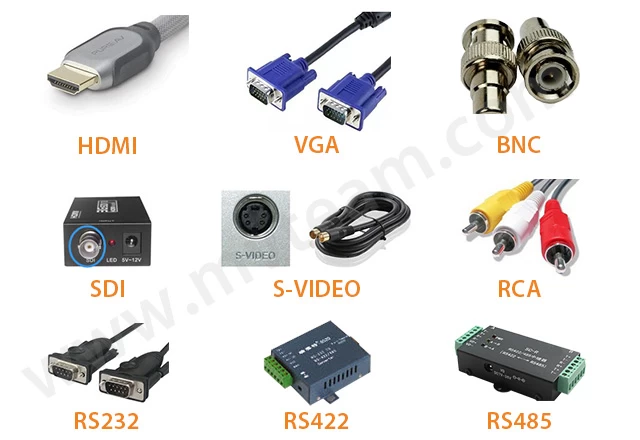 A.Video Signal Interfaces
1.Composite video signal: BNC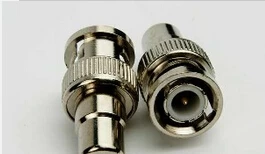 According to the impedance can be divided into SYV 50-XX, SYV 75-XX, SYV-100 XX, ...
XX means the outside diameter(unit: mm) of insulation layer.
75-3 transmission distance: about 200 meters;
75-5 transmission distance: about 500 meters;
75-7 transmission distance: about 500 - 800 meters;
75-9 transmission distance: about 1000 - 1500 meters;
75-12 transmission distance: about 2000 - 3500 meters.
2.S-VIDEO transmission distance: about 15 meters.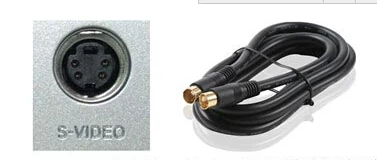 3.VGA tansmission distance: 15-30 meters.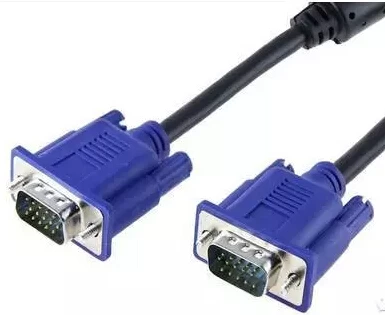 4.HDMI transmission distance: Max. 15 meters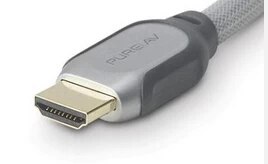 5.SDI transmission distance can reach 300-500 meters, but this is only a theoretical transmission distance, generally, HD SDI transmission distance is 10-150 meters without signal loss, which is in very good cable case.

B.Control Signal Interfaces
1.RS-232: Transmission rate is low, transmission distance is 15 meters to 20 meters.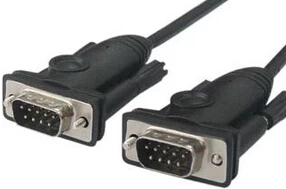 2.RS-422 has stronge anti-interference ability, can transmit 1200 meters, the maximum transmission rate is 10Mb/s.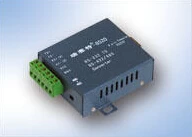 3.RS-485: maximum communication distance is about 1219 meters, the maximum data transfer rate is about 10Mbps.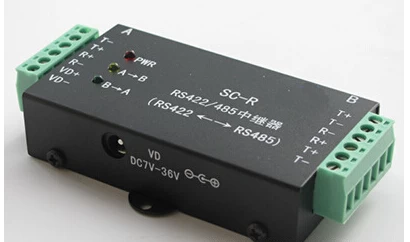 Related articles:
1.Main Video Interfaces --HDMI,VGA,BNC
2.How long the coaxial cable,twisted-pair and optical fiber can transfer in CCTV System?
3.What's the Difference Between VGA, HDMI and DVI? Which is better?