How to View IP Camera via NVR?
Kelly Liang
www.mvteamcctv.com
2016-02-20 11:26:04
For some people new in CCTV industry, maybe know how to connect camera and DVR by coaxial cable, but not familiar with how to connect IP Camera and NVR.
For the newbie, we are glad to guide you about it.
IP Camera and NVR connection is a little complex than analog, but we believe you will be clear after reading below steps. 
There are mainly 2 operation steps:
Step 1: connect NVR,IPC Camera and switch by network cables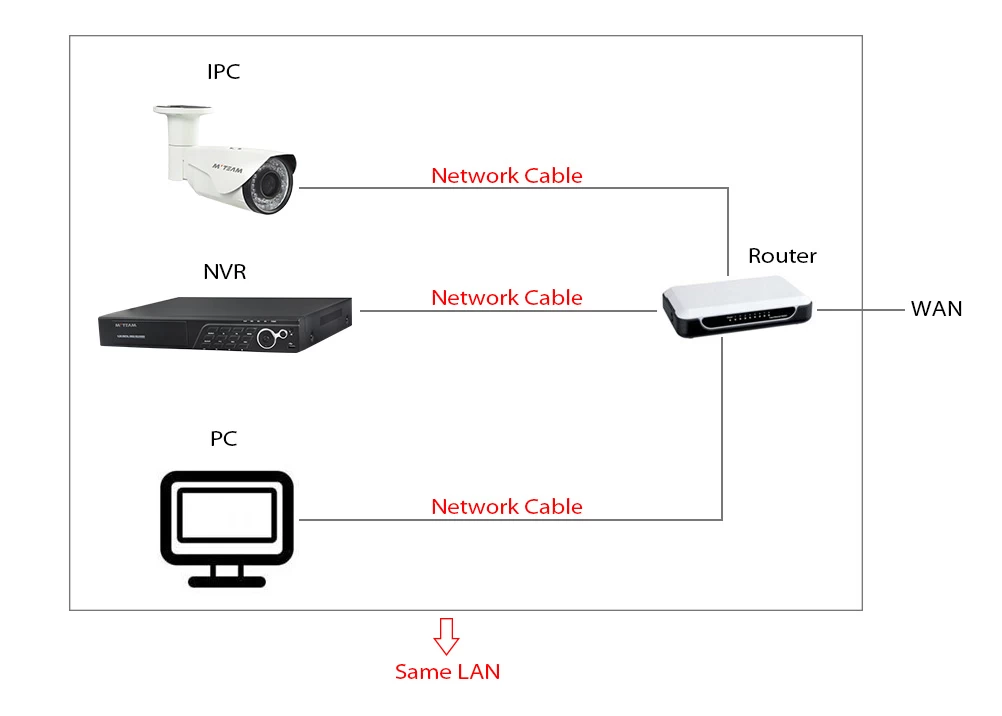 Step 2: Search and add IP Cameras by NVR
1) In NVR's main menu (follow picture 1), click "IP Search", then will pop up follow picture 2.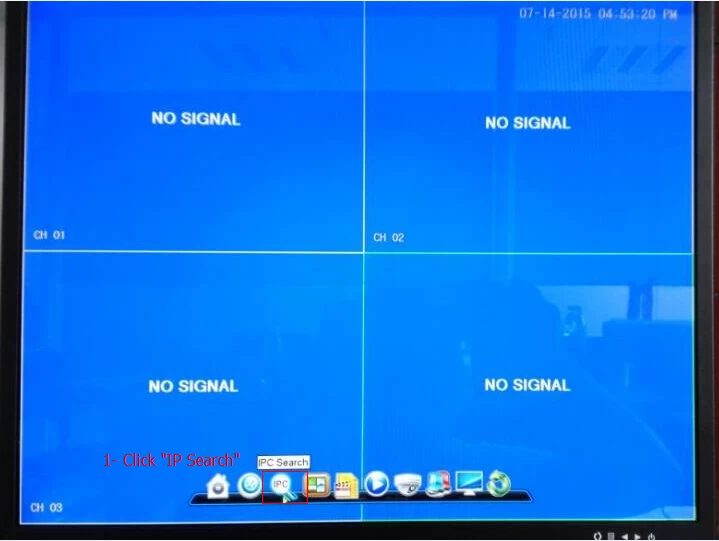 2) Click "Search", then will appear IPC's IP address in the right red part "search and add camera".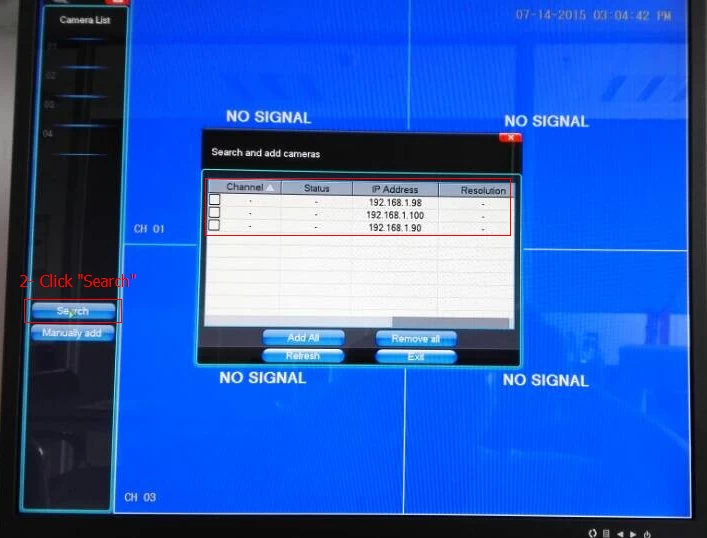 3) Click "Add All", IP camera will added successfully and you can see image as below: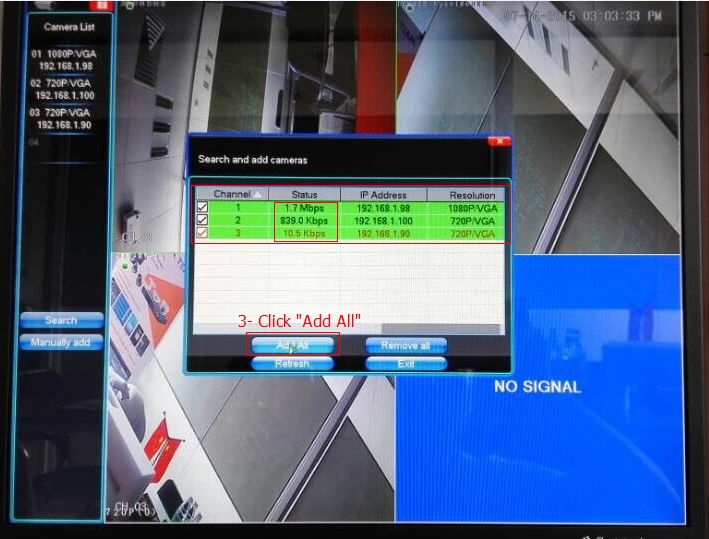 MVTEAM is a manufacturer specialized in cctv industry more than 10 years. any questions or any interests in our products, please feel free to let us know.