How to add IP camera to the specified channel on NVR?
May
www.mvteamcctv.com
2017-03-07 11:06:11
As we know if you wanna add cameras to the specified channels on DVR,check the back panel of DVR and will find there are CH1,CH2,CH3...marked on it .For example , if you wanna camera 1 show on channel 1 on DVR, you just need to connect camera 1 to CH1 on back panel of DVR. But for NVR, there is just only one network cable to connect , then how to do?Here we use MVTEAM NVR as example to show how to add IP camera to the specified channel on NVR?
1-After connecting IP cameras to NVR, if you choose to search IP cameras automatically,
then IP cameras will randomly show on channels .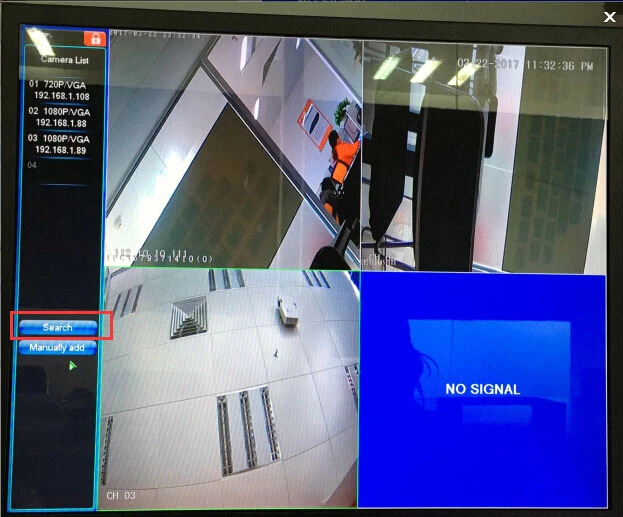 2-To make sure the IP cameras can be added on the specified channels on NVR, please add cameras manually.For example the IP address of IP cameras is 192.168.1.88,and you wanna add it to the channel4,please see the picture as below: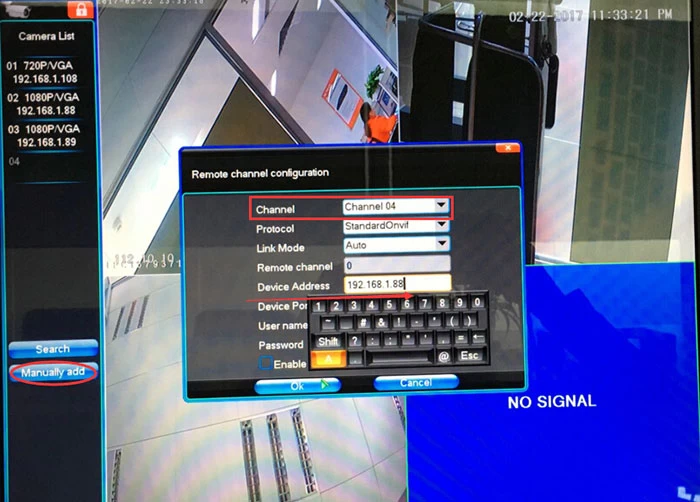 Click "Manually add" ,then select "Channel04" and fill in the IP address of IP camera 192.168.1.88,at last click "OK".
We will see the camera (192.168.1.88)will be showed on channel4.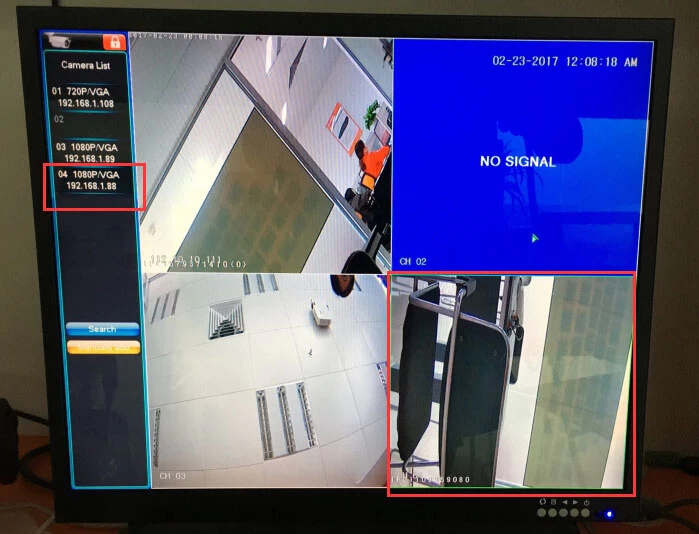 Related Articles: