How to order the CCTV Security products from mvteamcctv.com?
Melody Ke
www.mvteamcctv.com
2016-03-29 17:02:20
Many customers are interested in our CCTV products after visiting our website www.mvteamcctv.com , but many of them left the messages that they can not find the prices and do not know how to order our cameras and DVRs on our website.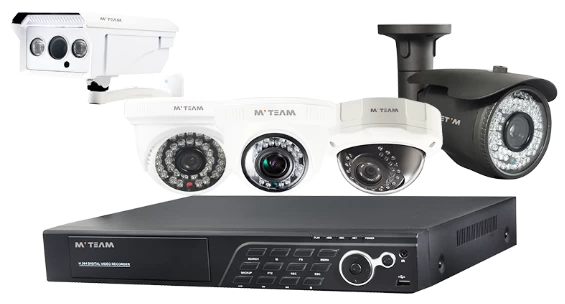 Today we will tell you how to order our products when you are interested, because there we did not put the our prices on the website so you need to send us the enquiry of the product you need.Take a example here, you can find it at the end of the products description: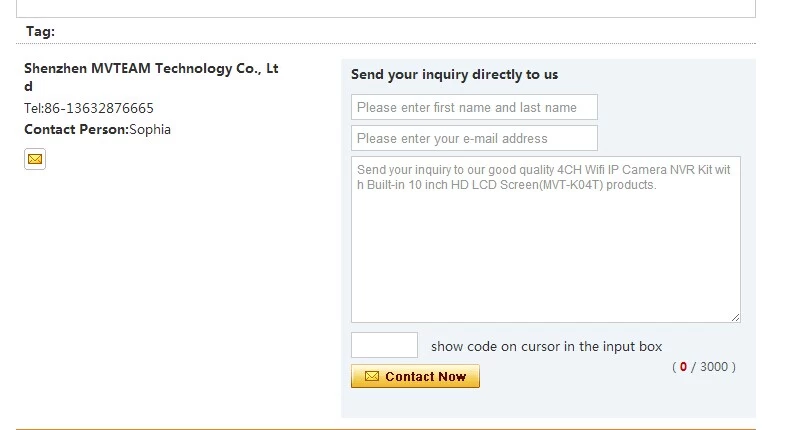 Fill in your info and requirements, we will reply to you soon by emails with the pricing info and order details.
Second you can also find the service online on the right part of our website, leave your messages to anyone of the sales department, of course you also need to leave your email id, then we will send you emails soon.
Thirdly you can find every sales details in our CONTACT part including the email address, Skype ID etc.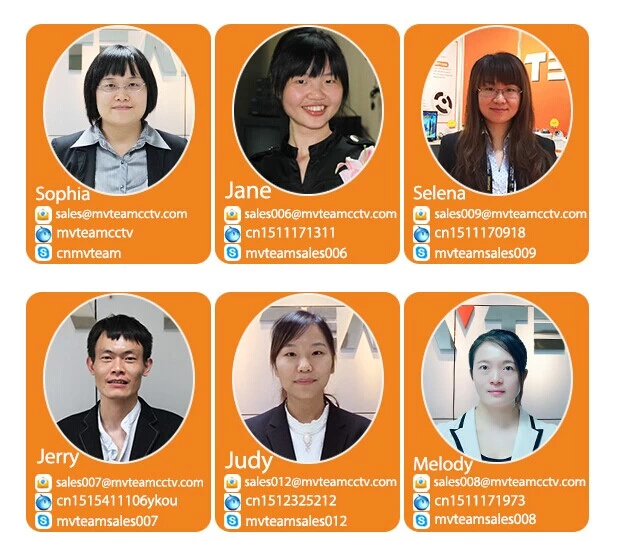 Contact them of anyone and we will reply soon, and help your business with the best support and service.
Still any questions feel free to contact with us, we are always there for you !