What's the relative merits of transmission modes(POE,EoC,PLC) for CCTV System?
Grace Liu
www.mvteamcctv.com
2016-03-30 15:57:40
At present,there are mainly three transmission modes for CCTV surveillance system:POE(Power Over Ethernet),EoC(Ethernet Over Coax) and PLC(Power Line Communication).What's the advantages and disadvantages of each mode?Below we will clarify one by one.
POE(Power Over Ethernet)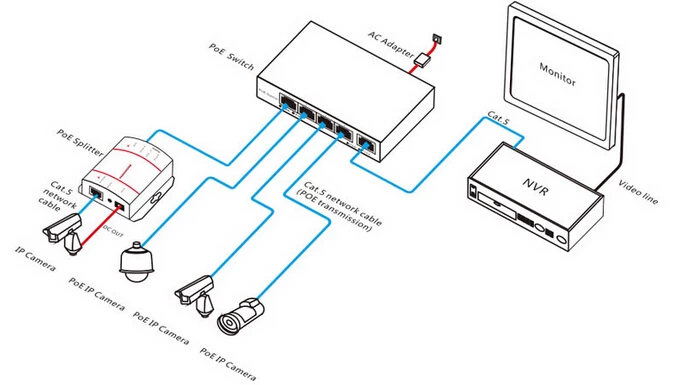 Advantages:
*Video and power can be transmitted in one cat5/6 cable
*Simplify the installation process
*Reduce the installation and maintenance cost
*Improve the stability of CCTV surveillance system
Disadvantages:
*transmission distance within 100m
EoC(Ethernet Over Coax)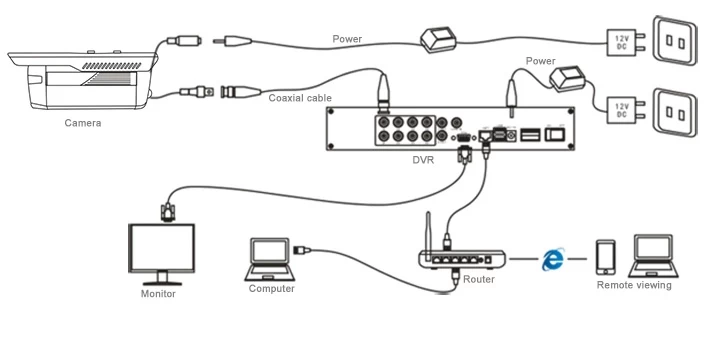 Advantages:
*longer transmission distance max 500m
*higher communication rate at least 1.5Mbps
*Lower cost
Disadvantages:
*only support point-to-point connection,operation is not flexible.
PLC(Power Line Communication)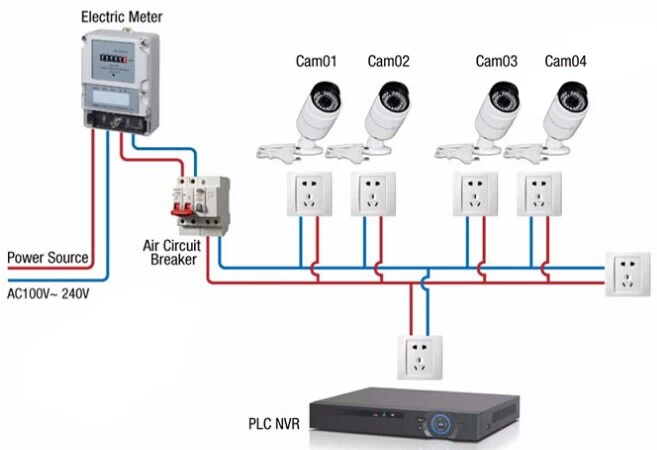 Advantages:
*Plug and play,don't need install additional wire
*No compatibility problems as all cameras need to be supplied power
*Make cctv cameras as household appliances,video and power are transmitted by power cable
*transmission distance reach 500m,transmission rate reach 200Mpbs
Disadvantages:
*Scope of application is limited
*High cost
Execpt above three mainly transmission modes,wireless transmission in CCTV system also become more and more popular. 
MVTEAM can provide wireless IP CCTV system,no need cable connection between cameras and NVR. 
Have you tried wireless CCTV products?
If yes,is it possible to share your experience with us?
If not,would you like to test sample of
wireless IP cctv system
?