How to plan the monitoring points for PTZ cameras?
Cassiel
www.mvteamcctv.com
2017-05-12 11:11:27
PTZ cameras are widely used in big area monitoring, such as road, airport, bank, shopping mall etc. Here we summary 9 tips of how to plan the monitoring points for PTZ cameras. Welcome to read and share this post.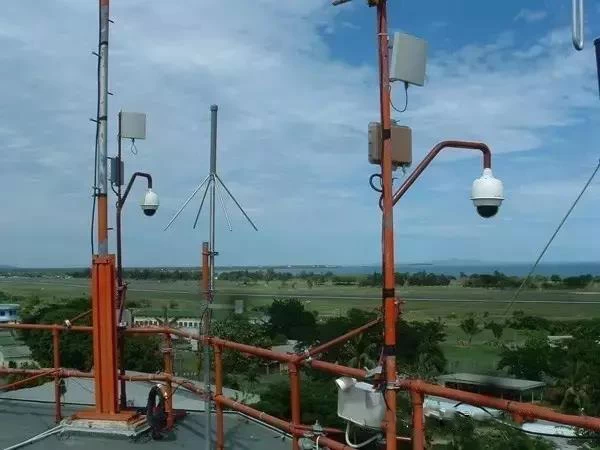 1-

The distance between two pole points should be more than 300m.
2-

The distance between pole point and monitoring area should be during 5m to 50m, so as to ensure that the monitoring image can contain more valuable information.
3-

If there are light source nearby, priority considering to use the nearby light source. But pay attention to the camera installation location should be along with the direction of light. If torwards the light,will get backlighting problem.
4-

Try to avoid installing in a high contrast place, if it is necessary to install you need to consider:
①Open exposure compensation function;
②Using fill light;
③Set the underground camera to the outside of the entrance;
④Set in closing to inside of the crossing.
5-

The position of pole need avoid landscape trees and other blocks of object as much as possible, if it is necessary to be installed,you need to consider to avoid the shelter of trees or other shelter, but also leaving space for the future growth of trees.
6-

To improve the stability of electricity consumption, try to take electricity from farge enterprises, institutions,such as government departments, bus companies, water supply groups, hospitals, etc.
7-

For cameras which are installed in the road side of the bolt, pay attention to reverse shooting pedestrians, non-motorized lanes to pedestrians facial features.
8-

The camera installed in the bus station should be arranged in the direction of the rear, to avoid the vehicle headlamps which is easy to catch on the train staff.
9-

The PTZ cameras can be rotated 360 degrees and also with vari-focal lens. All the pole of cameras should be selected as high as possible. Normally we choose the type of pole between 4.5m -5.5m. To avoid short arm length can not catch monitor content, need choose reasonable length of arm for the above-mentioned various height of the pole, based on the veiw direction and the distance between pole position and monitoring targets. In the occluded environment, should choose 1m or 2m arm to reduce the occlusion.