How to set DVR buzzer alarm?
Kelly Liang
www.mvteamcctv.com
2016-01-21 14:35:08
1- There are 2 situations, you can set buzzer alarm on MVTEAM DVR/NVR.
1) One is when video loss, the setting interface as below: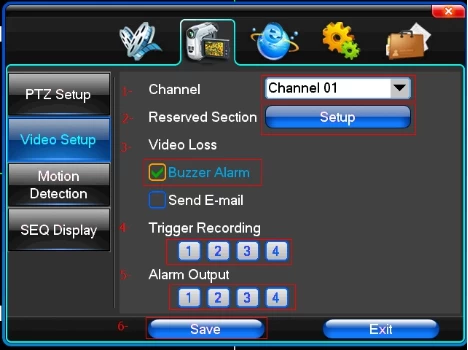 2) The other is when motion detection, the setting interface as below: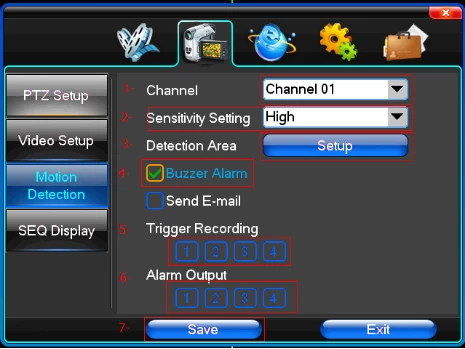 Above is the first step, to choose the situation that need buzzer alarm.
2- Second, under "output schedule", you should activate buzzer alarm and set when to buzzer as below: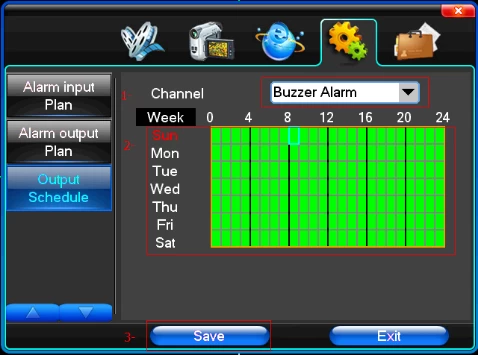 After do above settings,you will hear buzzer sound(Bi...Bi...) when video loss or there is motion detection.
Shenzhen MVTEAM Technology Co.,Ltd. is a professional CCTV products manufacturer and exporter,with more than 10 years of solid experience on worldwide market, providing a comprehensive range of CCTV products to serve your needs on CCTV Security applications. If you have any inquiry or technology questions about CCTV products,welcome to contact us.