How to zoom by MVTEAM New UI DVR?
MVTEAM
www.mvteamcctv.com
2016-08-04 11:35:26
MVTEAM New UI DVRs support digital zoom,optical zoom by UTC function,remote zoom on computer and mobile phone.
Welome read this article to know how to realize those zoom funcitons.
Right click mouse to select the zoom area,then right click mouse again to zoom the area.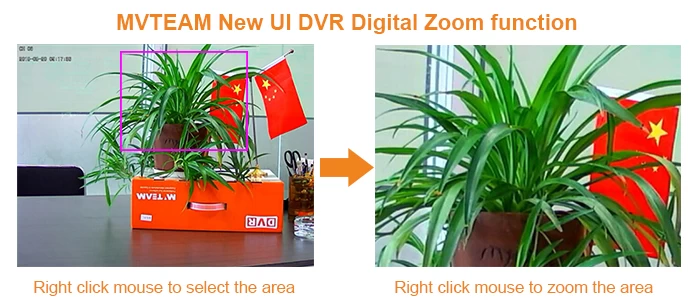 2-Optical zoom by UTC Function
Premiss:Need the camera support optical zoom and UTC function,then you can optical zoom the camera image by DVR UTC function.More details about UTC control,please check below article:
3-Remote zoom on computer and mobile phone
When remote view by computer or mobile phone, find the zoom in & out icon as below,click the button can realize remote zoom.
*Computer CMS: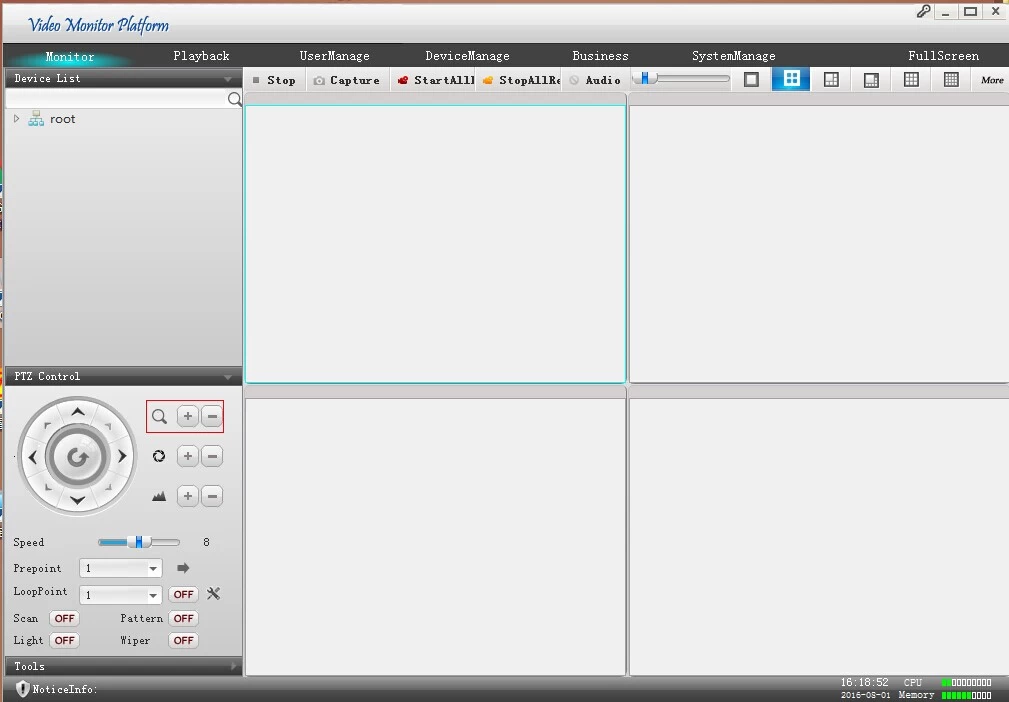 * Mobile Phone APP Topsview:
Click the red circle, then will prompt the up icon, icon 5 and 6 are zoom in and out.