Live Demo For 2MP 180° WiFi Smart Cloud IP Camera(H100-A5)
Flora
www.mvteamcctv.com
2017-02-24 11:10:46
MVTEAM released the new 2MP 1080P 180 Degrees Panorama Camera H100-A5. Many friends want to see the live demo.It's available now.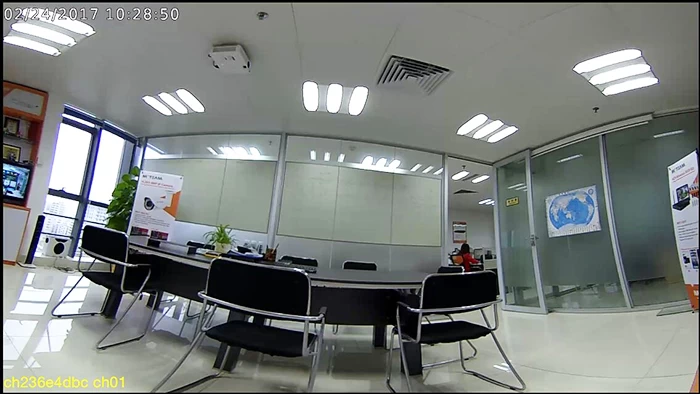 All MVTEAM WiFi smart cameras use the same mobile phone APP---V12 for both iOS and Android. For the way to view live demo,please click how to download and connect APP with camera.
Please kindly noted, different camera has different ID. For 2MP 180
°
Panorama Camera device info as below:
Device ID: ch236e4dbc
Username: admin
Password:123456
The camera with 180° panoroma lens, so you can see the whole view in front of the camera. Also can click the microphone icon to experience the intercom function.If you want more clear image,could click the "HD" icon,it will switch to HD mode.
For the live demo,we already connect the cameras to internet,so you can view them by adding device info on mobile phone.But w
hen you get a new wifi smart camera,need connect the camera to internet firstly,then,can view the camera anywhere,anytime.
Below is the video instruction for users to learn how to connect the cameras to internet.