New Housing Design 1080P Wifi Smart Home Security Camera
Grace
www.mvteamcctv.com
2018-03-29 11:58:30
In the
first quarter of 2018, MVTEAM released a new housing design w
ifi smart camera, with a high resolution up to 1080P (1920*1080). The camera can be used as home security camera, baby camera, pet camera for dog/cat, nanny camera, elder camera, shop monitoring etc., really has large market demands. It's a great choice for the traditional cctv sellers to resell in their local market.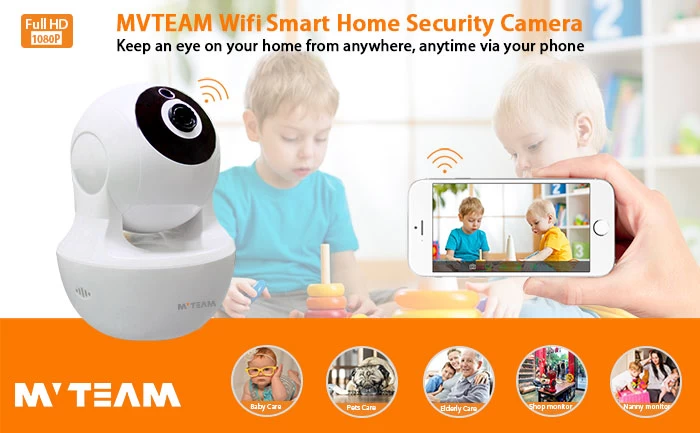 Mor details about the camera, please check at:
Welcome
contact us
to ask price list of the wifi security cameras, we have more options for your choice.
Email:

sales@mvteamcctv.com
Mob. / Whatsapp / Wechat:

0086 136 3287 6665
Skype:

cnmvteam
Web: www.mvteamcctv.com