Qingming Festival Holiday Notice 2019
Grace
www.mvteamcctv.com
2019-04-04 15:46:52
According to the national regulation, MVTEAM will be on holiday from April 5th to April 7th., 2019 for the Qingming Festival. 
We will resume work on April 8th. For any urgencies and inquiries, please send email to
sales@mvteamcctv.com.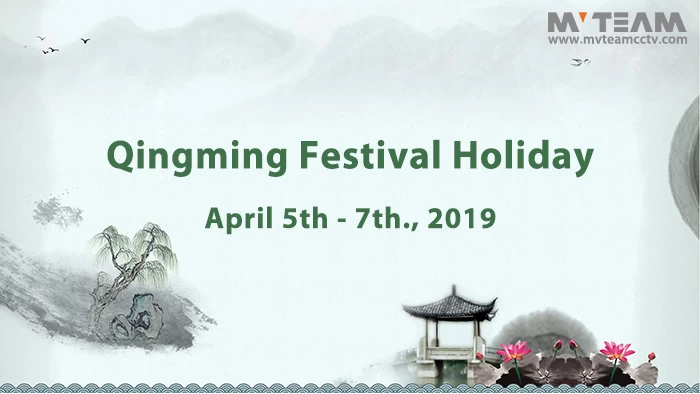 Qingming Festival (also known as Pure Brightness Festival or Tomb-sweeping Day), 
is one of the Chinese Twenty-four Solar Terms. From that date temperatures begin to rise and rainfall increases,
indicating that it is the crucial time for plowing and sowing in the spring. The festival therefore has a close relationship with agriculture.
However, it is not only a seasonal symbol; it is also a day of paying respect to the dead, a spring outing, and other activities.