The Advantages of MVTEAM New UI DVR Comparing to Qmeye AHD DVR
Selena Lin
www.mvteamcctv.com
2016-05-12 10:34:08
MVTEAM has released new UI Hybrid AHD DVRs last week.We will keep supplying the old Qmeye or VG Lite operating system. However, in order to achieve more new functions, we recommend this new operating system to you.
Comparing to the old Qmeye system, what are the advantages of this new UI DVR?
1)The new UI DVR uses Topsview APP.
It supports the IE viewing at its cloud website: http://www.daeye.net;
What's more, the CMS software of it can also be login by Cloud P2P ID.
2) The new UI DVRs can playback videos in different time at once.
   The Qmeye dvr can only playback the same time videos together.

3) The new UI DVRs support the Ping function.
It is convenient to check the situation of network connection.

4) The New DVRs support UTC Function.
If the AHD PTZs and AHD Cameras support the UTC function, then you can use the DVR to control the PTZ or OSD Menu directly by Coaxial cable. 
All MVTEAM 1MP and 2MP AHD PTZs support the UTC function, thus, you don't need to use the RS485 to control PTZ any more.
What's more, MVTEAM has released a new 2MP motorized zoom camera which supports 4 times optical zoom. This camera can also be controlled by Coaxial cable through UTC.
Details you can see:4X Optical Zoom Waterproof AHD Camera with 2.8-12mm Motorized Lens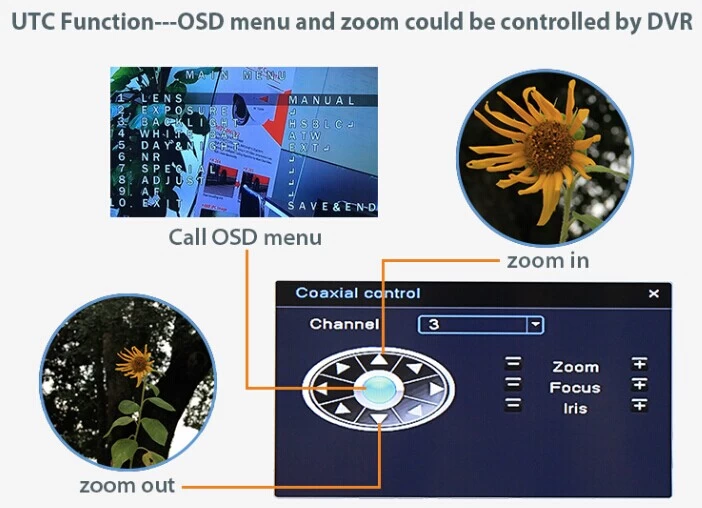 5) The Topsview APP can give the notice to you when the motion detection alarm is triggered.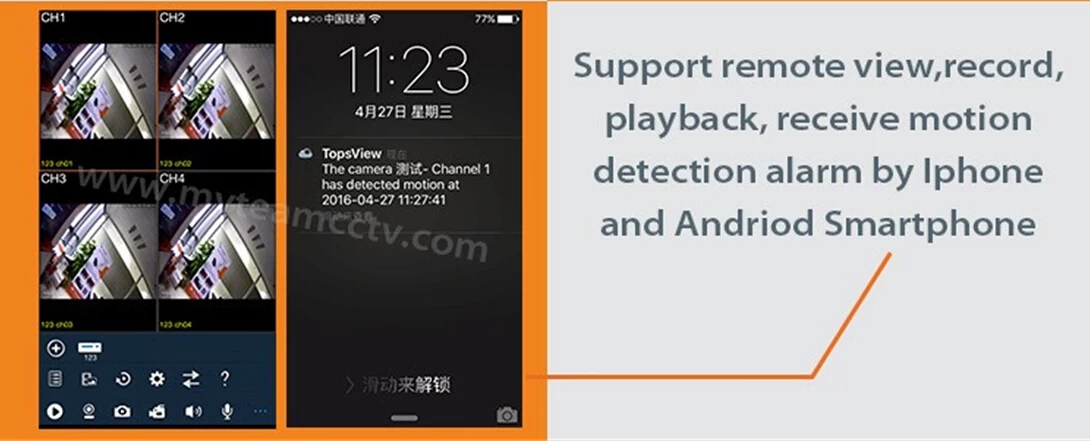 Welcome to test those new UI DVRs. Hope it can bring you different experience.