Three Points On Choosing Alarm Devices For CCTV System
Shalyn
www.mvteamcctv.com
2016-10-25 14:44:26
CCTV System with external alarm device will be better secure your life anytime and provide good protection for your home and business. These are three things need to be considered before taking action to buy alarm devices for CCTV System.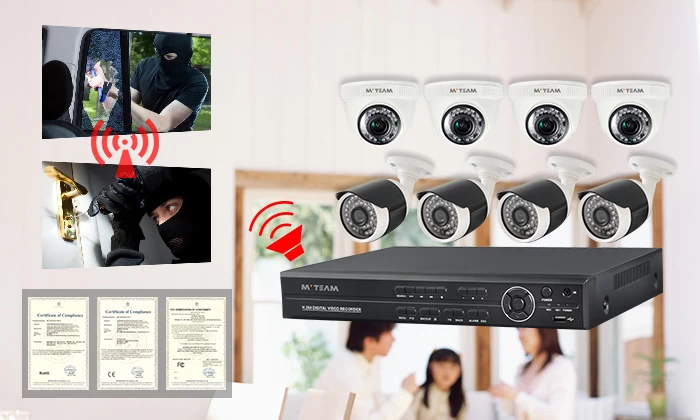 1.High sensitivity of motion detection
We know the level of motion detection is high will detect everything passes by sensibly, even for a small rat jumps will trigger the buzz alarm on DVR. Let alone, a man tiptoe through the coverage of your surveillance. It's very crucial function for each digital recorder.
2.Powerful Siren
It's a wrong concept that installation alarm system to catch the intruders. The purpose of alarm device is to prevent the intrusion; keep away from intrusion. To achieve this purpose, a powerful siren is necessary. The siren not only can scare away the intruder, but also alert you and your neighbor, also people that around.
3.Warranty and after sale service
Each function will malfunction one day, to fix alarm system may not require you with the advanced technical skill, so you need to buy from a supplier with warranty and can provide after sale service. Alarm system come with warranty can reduce the cost of maintenance.