Walk into MVTEAM (2)
Judy Du
www.mvteamcctv.com
2016-01-05 11:14:10
Hello, everyone! After reading Walk in MVTEAM (1), do you feel that you have ever been to MVTEAM ? And I think when you come here, you'll feel very familiar with us.
Here we'd like to continue to introduce you more things about MVTEAM and enjoy the daily things with us.
Our working time: Monday -Friday 08:30-18:00
12:00-13:30 is our lunch & break time.
The company provides a microwave oven which we can microwave the lunch we bring from home. And then have lunch together and share each others' dishes. Some may eat in the restaurants nearby.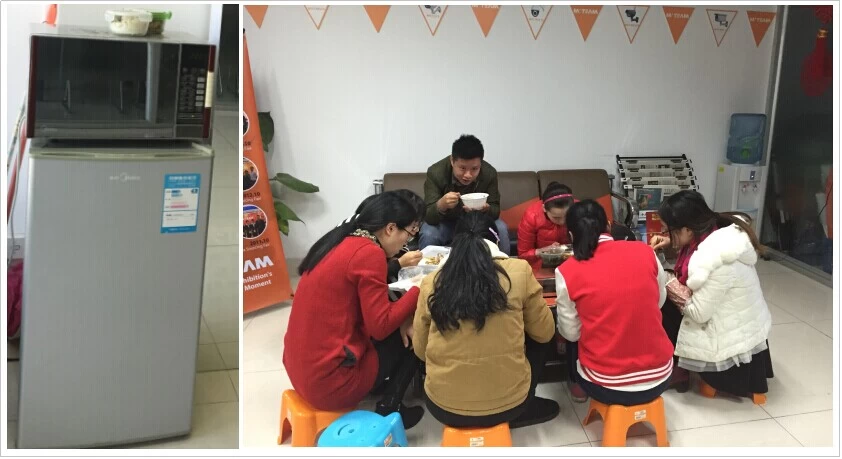 For better noontime rest, the company provides each person with a folding bed: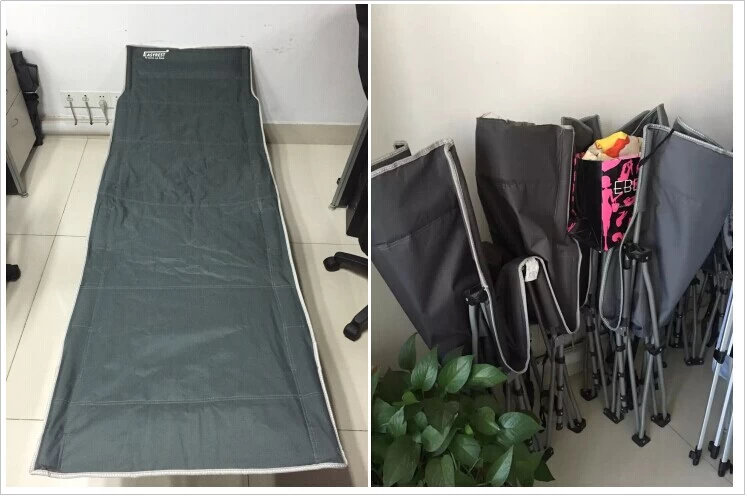 After a good nap, we'll feel energetic but not sleepy in the afternoon.
Around 16:30, we'll gather together at the rest place have afternoon tea, fruits, snacks, desserts...
Work finishes at 18:00. But since there is time difference between customers and us, we usually work overtime to deal with the issues for customers.
So sometimes when it's midnight here or weekends, we can't reply you in time,pls understand about our delayed reply.
There are also some other activities in MVTEAM, like playing badminton on every Friday evening, having dinner together,singing in KTV,traveling...
MVTEAM is a harmonious team.
At work, we're hard-working and professional.
After work, we relax and enjoy life.
Don't you like to cooperate with this interesting and excellent team ?  :)
If you have any other concerns or suggestions for us, welcome to contact us freely.
MVTEAM is willing to provide you with better service.
Thanks !