Whether CVI camera and CVI DVR video can be transmited by Video balun?
mvteam
mvteam.com
2015-11-16 18:03:25
MVTEAM
engineer had a test for
CVI camera and CVI DVR
with video balun+ Cat 5 transmit already.
The test report is below:
a- Only passive video balun can transmit for HD CVI, active video balun can not transmit.
b- Only the good quality passive video balun(see below) can transmit,
    the poor quality with very cheap price one can not.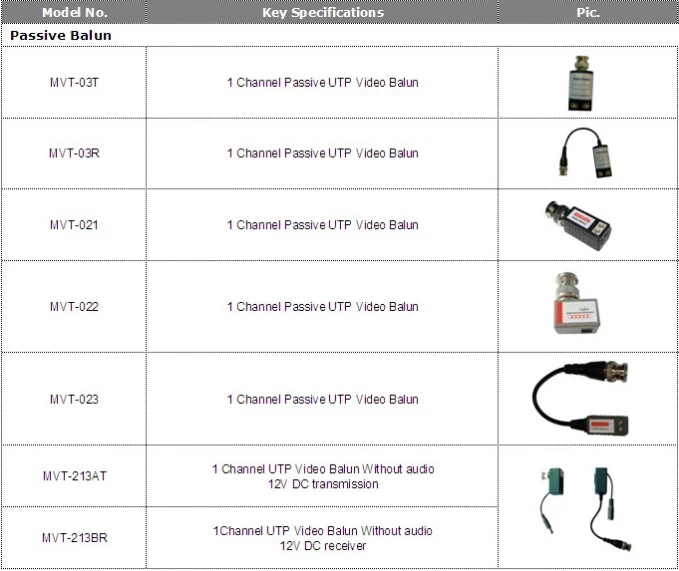 c-Transmit only video distance: within 300m. If more than 300m, will have obvious   video interference.
Transmit video+power(model MVT-213AT/BR) distance: within 100m.