Do You Know HDMI Line Can Transfer Audio for CCTV DVR?
Kelly Liang
www.mvteamcctv.com
2016-03-04 11:14:28
When mention DVR's audio function, what jump into your mind must be that audio iutput connected with sound pick-up, audio output with michrophone, right?
Then do you know HDMI line can also transfer audio?
Following video will show the function: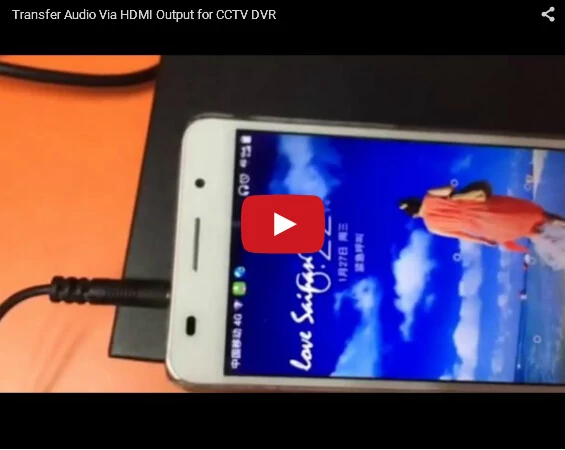 Related articles:
How to set DVR's audio function?