Happy New Year to All Friends--MVTEAM
Jane Tan
www.mvteamcctv.com
2015-12-31 10:57:28
Time Flies! The year end is coming!
Tomorrow is a brand new day,on the occasion of New Year Arrival, MVTEAM would like to extend our sincere New Year greetings to all of our friends, wishing you a well-being life and good luck for everything in 2016.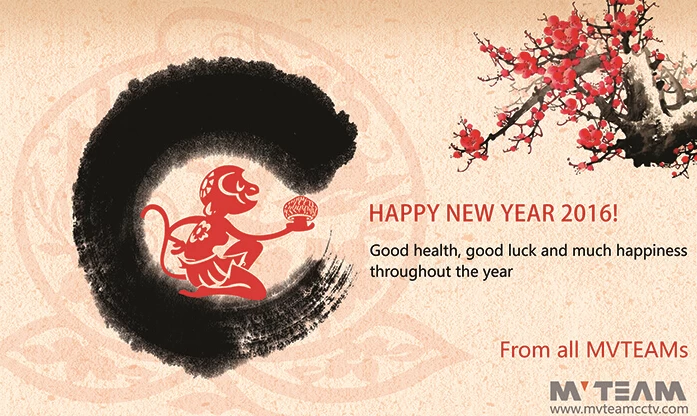 By the way,MVTEAM will be on New Year holiday from Jan.1st to Jan.3rd.,2016.If you have any inquiry or technical questions during the holiday,welcome send email to sales@mvteamcctv.com or find solution by yourself from Technical Articles in our website.
For urgent things,  please contact us via mobile phone or what's up, thanks for your attention.