New Arrival in Aug! AHD,TVI,CVI,CVBS,IP 5 in 1 DVR
Melody Ke
www.mvteamcctv.com
2016-08-08 15:38:26
Good news! MVTEAM Hybrid DVRs upgrade to AHD,TVI,CVI,CVBS,IP 5 in 1 mode, it means one dvr can connect with Analog camera, AHD camera, IP camera, TVI camera and CVI camera. 

Advantages of MVTEAM 5-in-1 DVR:
1)It can help you to save the cost by buying the CVI DVR or TVI DVR to match your CVI and TVI cameras. Just 1 DVR can fit your five modes cameras.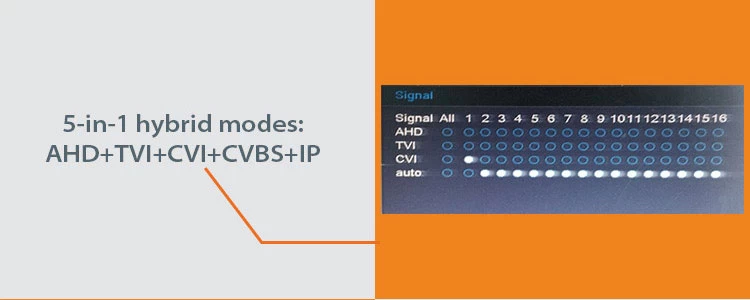 2)When you have the 4-in-1 (AHD+ CVBS+CVI+TVI) cameras, connect them to this DVR, no need to change the DVR modes except for you use it as the CVI.
3)All the 5-in-1 DVRs are the 1080N and 1080P resolution, can connect with all the CVI and TVI cameras including the 1080P.
4)With very stable sever and Mobile app Topsview.Regarding how to use the app,please check the article: