Things Need Pay Attention When Install Panorama CCTV Camera
Grace
www.mvteamcctv.com
2017-05-09 15:20:03
Panoramic camera is a special type camera, enabling a wide range of monitoring applications with minimal cost. For wide-area monitoring, they are well suited to user needs. Here we list the things need pay attention when install panorama camera.
1.Avoid the ceiling lamps and chandelier
For ceiling mount installation should avoid close to the ceiling lamp or chandelier. Because in the case of bright light, easy to light the light field into a curved image, the lamp boot transformer frequency also will interfere the camera image signal, we need avoid this situation.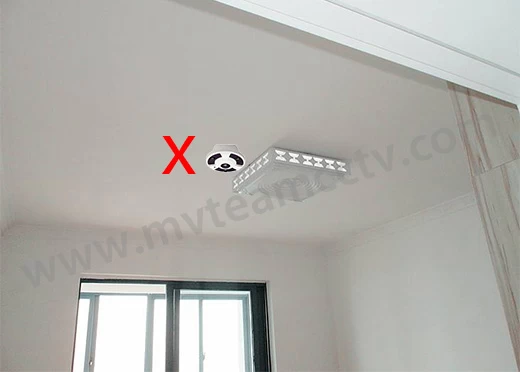 2. The installation location should be centered
Ceiling installation position should be located in the central location of the monitoring space. If the camera mounting position is not centered, the restored image will produce an asymmetry of the edge image, and there will be a case where the important monitor area is shifted.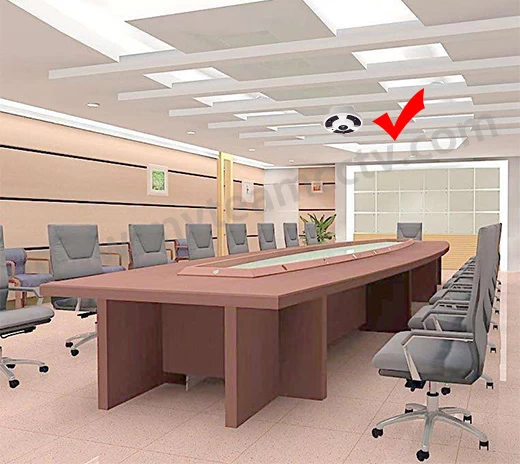 3. Avoid air conditioner vents
The camera should not be installed in front or in the edge of the air conditioning vents,  otherwise, when the temperature is high the camera lens will produce water mist.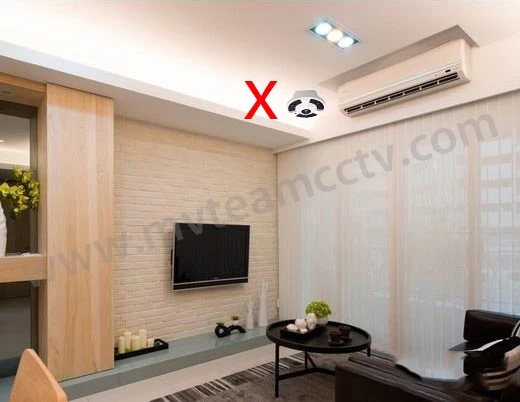 4.Avoid the indicator light
For ceiling mount, don't install in front or above lightings (such as emergency exit lighting, fire box red indicator light etc.) . Because those light easy to diffuse the light field into curved images, which affects the clear effect of monitoring image.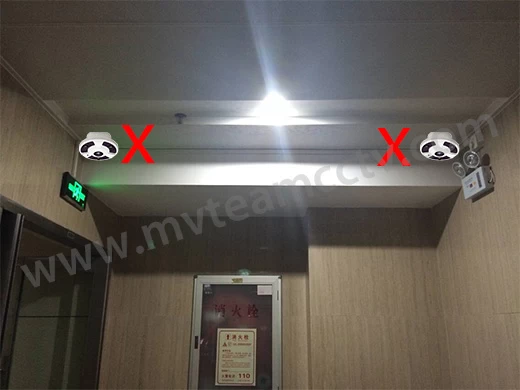 5. Fix with expansion screw
The panorama camera is a bit heavy than ceiling mount plastic dome cameras, and if there is no fixed screw, also no safety cable is preset,  the camera may fall after a period of time.
6.Avoid the entrance door
The installation location should be avoided at the top of the entrance door, otherwise it will cause the camera to produce condensed water droplets due to temperature difference, affecting the recording effect.