Ultra HD,Variety,Intelligent and Networked are the developing trend of Video Surveillance
Grace Liu
www.mvteamcctv.com
2016-11-09 16:49:54
In the past 30 years in China,v
ideo surveillance technology has experienced several stages including analog, half-digital, all-digital, network, high-definition etc. Now ultra HD,Variety,Intelligent and Networked still are the new developing trends of security industry.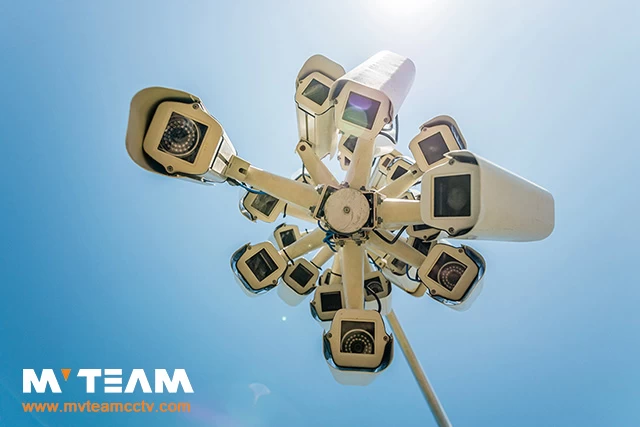 1-Ultra High Difinition
Compared with the standard definition,high difinition has more advantages on resolution,display and fluency. 
From the point of resolution,HD 720P equals to 9*CIF,1080i/1080p equals to 20*CIF.Under the same display environment, HD will be much more clear.
From the point of display,high-definition support both large-screen display, but also support 16: 9 widescreen display,which can greatly enhance the user's viewing experience.
From the point of fluency,high-definition support higher frame rates,such as 720p and 1080i / 1080p can support 60 frames/sec,the image fluency is twice times higher than standard-definition.
Therefore,the high-definition monitoring is one of the development trends of surveillance industry.
2-Variety applications
With the growing of application range and scene, the basic surveillance products has been unable to meet the use of many special environments, such as underwater, night, haze, fire, explosion. Therefore, more and more functions have been developed and applied to the video surveillance,then appear many special cameras to meet the special use in these environments. Special cameras include infrared thermal imager, panoramic camera, underwater surveillance cameras, explosion-proof cameras, low illumination cameras, wide dynamic cameras, through the fog cameras and other categories.These cameras are fully functional,continue to promote the video surveillance capabilities to a broader and more complex range.
3-Intelligent
Intelligent monitoring technology in the monitoring industry is the hottest concept, but different industries has different personalized needs which leads to high requirements on monitoring technology.Each industry customers, or even the specific application of each project environment, the requirements of intelligent monitoring have a slight difference. Market demand is the industry's largest booster, intelligent monitoring is destined to become the main current of the monitoring market. Needless to say, intelligent is an inevitable trend. With the increase in the number of monitoring, dozens, hundreds or even thousands of cameras are unrealistic to be watched by the human eye for 24 hours a day. How to quickly extract useful information from vast amounts of data, which is very effective for customers,which will become the market competition point of video surveillance
 products. 
4-Networked
The reason why IP cameras surpass analog cameras is that they depend on the network. Network cameras have pioneered the era of wired and wireless network transmissions. But the network environment also does restrict the rapid development of network cameras . All along, the advantages of network cameras has been better than analog cameras. But some not smoothly network make the IP system with lots of network problems. With the development of network technology, network environment will get better and network cameras will be more widely used. 
MVTEAM is a professional manufacture & exporter specialized in CCTV products including
Megapixel IP Camera
,
HD-AHD Camera
,
5 in 1 Hybrid DVR(AHD,TVI,CVI,CVBS)
,PTZ Camera,AHD DVR Kit,
Wireless NVR Kit
etc.We also make ultra HD,variety,intelligent and networked as the goal when devoloping and produce video surveillance products.
If you have any inquiry about CCTV products,welcome to
contact us
.